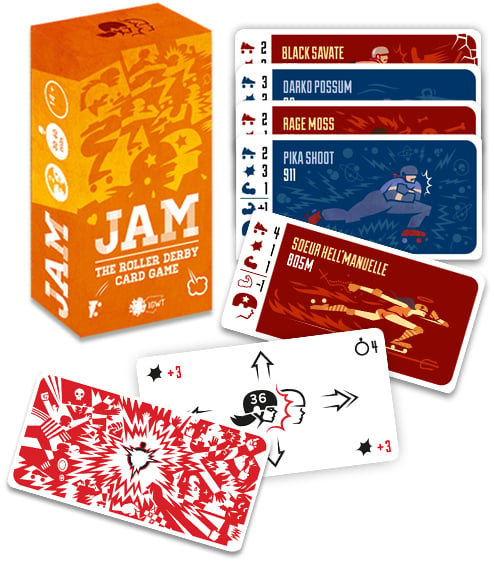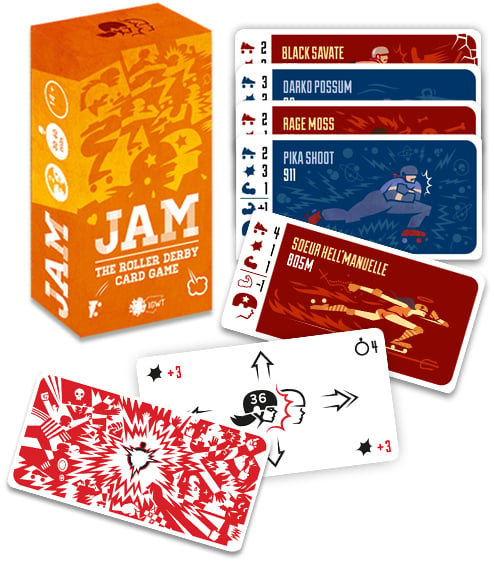 JAM - The roller derby card game
€15.00 / Coming Soon
JAM est une simulation simple, dynamique et en temps réel du sport du 21e Siècle : le roller derby.
Incarnez le coach d'une équipe, programmez les actions de vos joueuses, anticipez celles de l'adversaire et marquez le plus de points. Sens du timing, analyse tactique et goût du bluff seront vos meilleurs atouts pour mener votre équipe à la victoire !
-----
JAM is a card game simulation of roller derby. This atypical speed skating and contact sport is mainly performed by women on roller quads.
Play as the coach of a team, program the actions of your players, anticipate those of the opponent and score points. Your sense of timing, your tactical analysis and your bluff will be your best assets to lead your team to victory !